2021 China fastener Show online exhibition opened on July 21
Release time:2021-07-22
Author:Fanty
On July 21, 2021, China Fastener Show (Online) and Zhejiang Haiyan Online Export Fair ((hereinafter referred to as "online show") was grandly opened in Jiaxing Haiyan County media center. The 8-day online show will last until July 28th, 2021.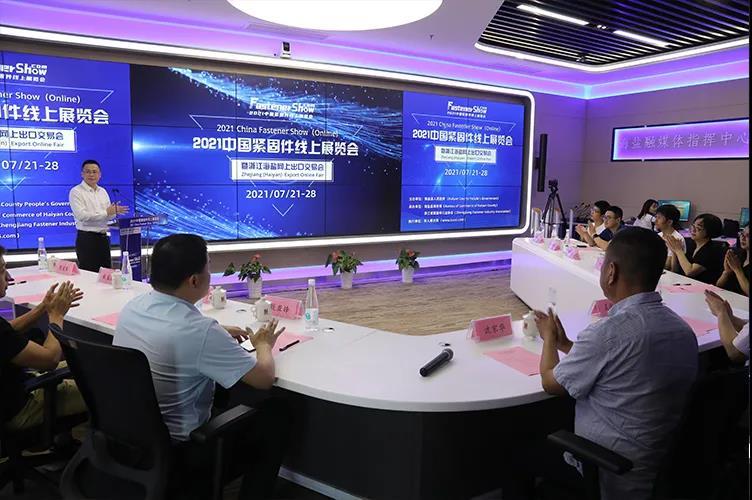 Ms. Yuan Xiaocheng, Deputy General Manager of ChinaFastener.com, said "advantages of the online show include accurate matching and whole process management. Through the online show, suppliers and buyers conduct business negotiation effeciently."
Mr. Wu Xuehui, Director of Haiyan County Bureau of Commerce, said "COVID-19 has a profound impact on the international marketing, accelerating the digital development of the exhibition. Online exhibition will become a regular mode. Holding online exhibitions is an important measure to enhance the development of digital trade and promote the development of cross-border e-commerce of fastener industry."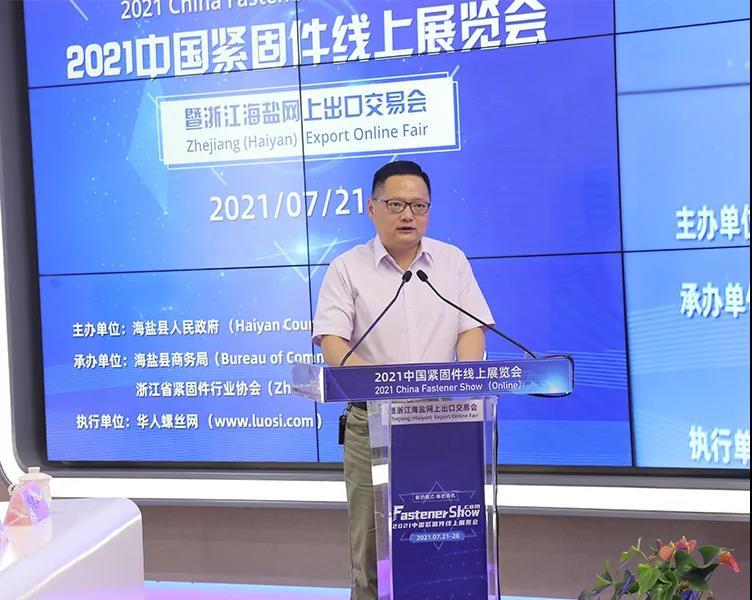 This online show gathers over 2000 global buyers and 300 Chinese exhibitors, including Shanghai SRC, Jiangsu Washen, Shanghai Minmetals, Zhejiang Ansheng, Wenzhou Fengding, Zhejiang Excellent, Zhejiang Fangquan, Foshan Sailuk. Exhibits cover the whole industrial chain like equipment, mold, materials, surface treatment, etc. Most exhibitors said that they would take this opportunity to actively explore online sales channels and create new growth points.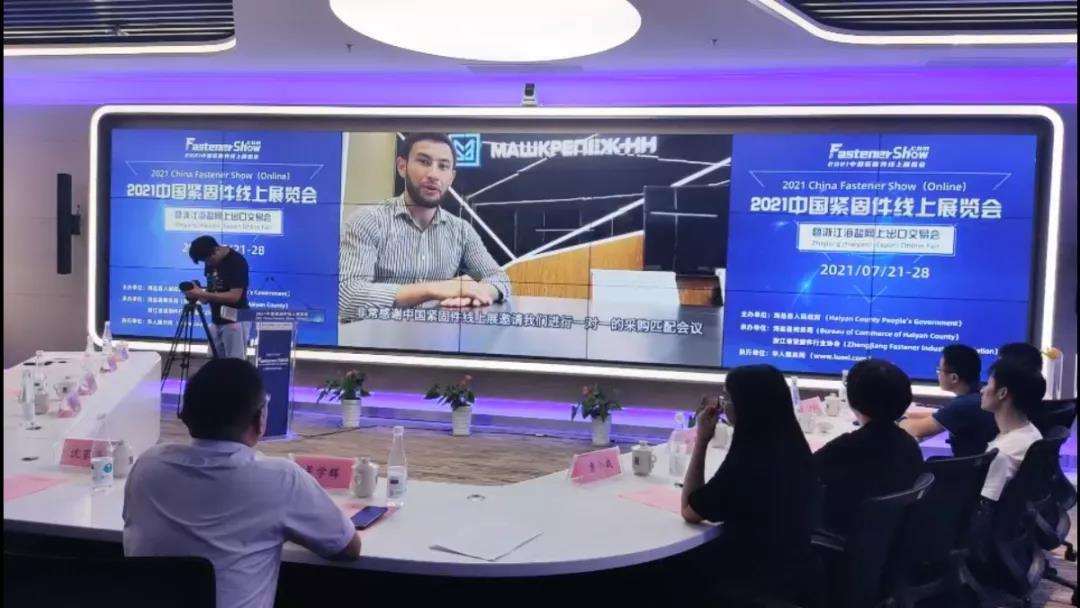 During the exhibition, we organized more than 10 wonderful online activities, such as "1v1" purchase meeting, cloud factory visiting, enterprise live broadcast, etc. The 1v1 purchase meeting will help suppliers and buyers to accurately connect, discuss orders. Exhibitors can take this chance to fully show the strength of the enterprise and enhance brand awareness.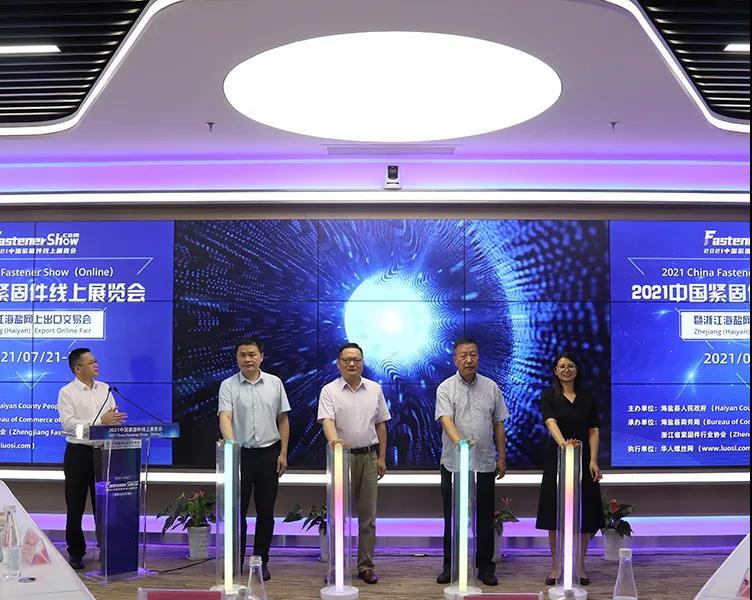 With live streaming, real-time negotiation, real-time transaction, and other online activities, it help buyers and suppliers to communicate in real time, linking the needs of upstream and downstream enterprises and building a new channels for international trade.